GET GLOWING HEALTHY SKIN WITH BIOCOMPATIBLE SKINCARE INFUSED WITH PHYTO-ACTIVES THAT WORK.
NAYA is a luxurious, consciously crafted skincare brand on a mission to deliver sustainable, effective products that are proven to deliver results. Good for you and your skin. And good for the planet. 
We ethically source the very best from nature using regenerative methods and combine those with effective and proven actives. Each product delivers potent concentrations of plant actives that are known for their nourishing vitamins, essential fatty acids, antioxidants and anti-inflammatory properties. Every drop is a sensorial, indulgent experience that can make an extraordinary difference for your skin, as well as the planet. 
This is our promise. 
The journey of NAYA started before its launch. Our founder's curiosity and wanderlust took her around the globe from South America to Asia; countries like Ecuador, Galapagos, Thailand, Bali and many more. Having visited over 60 countries, exploring different cultures, having learned something new every time and always fascinated by local rituals, herbs and remedies, an idea started to emerge. And an realisation. 
At the same time, Sarah noticed that there weren't many brands that stood out to her for being luxurious, sustainably sourced from regenerative farming methods and marrying those with scientifically proven ingredients to delivery lasting and transforming results. And overall, provide visibility over the supply chain. 
Our vision is to drive visibility from soil to skin to empower customers to learn more abou their skin, themselves and the ingredients you put on your skin. NAYA is not your big bluechip brand, it is female-founded and run, held privately, and we don't have the marketing funds of the big brands. Our focus is to convince customers of providing effective skincare that truly makes a difference and makes you love the skin you are in. 
On the other side, we want to be a force of change and build a community to foster sustainable living and protects the environment we live in by empowering the guardians of the forest: indigenous communities. Where possible, we go the extra mile and source our star ingredient directly from farmers and communities in South America to invest back into these indigenous communities to protect our forests. 
Driven by Purpose
THE DIFFERENCE
This makes us different and unique from other brands in the beauty and wellness industry. We want to provide clear labelling on our packaging, bottles and website so you feel empowered and understand what you apply on your skin. We see this as our duty. We want to provide visibility of our sourcing and where we source from to provide clarity when it comes what ingredients do what to transform your skin. We want to focus on the essentials and simplify your skincare regime by eliminating the unnecessary may speak.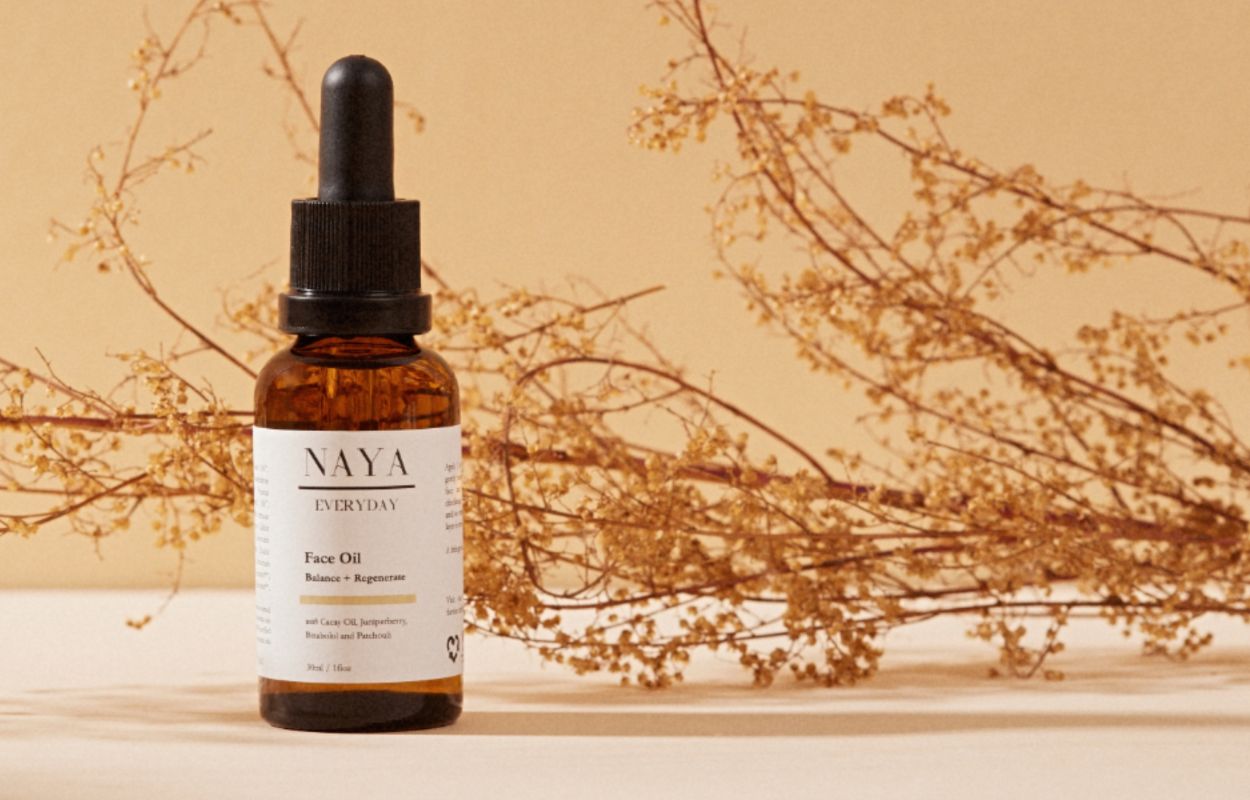 "
Our approach to skincare goes beyond our products. I wanted a performance driven skincare line formulated with fewer potent actives at higher concentration. Product that I could feel good about for their botanical science, proven effectiveness and soil to skin life-cycle.
Sarah Zimmer, Founder of NAYA
WHO IS NAYA SKINCARE FOR?
We developed NAYA suitable for every skin, women and men who seek plant-based skincare without dubious ingredients and doing good. For them, intelligent plant-based ingredients are paramount, and the science and sustainability behind it is essential. It is not about the quantity but the quality of the active ingredients and nutrients one nurture one's own skin. 
Our audience perceive skincare routine as an important moment for them to feel connected to themselves and to nature - a reminder to take care of our body and mind. 
Watch and observe your skin; no one month is the same for our skin with stress, hormones, seasonal and environmental conditions constantly challenging the status quo. In fact, the condition of our skin changes throughout the day. Hence, it is important to take the long view on skincare and to be watchful and mindful of your overall wellbeing. 
Our approach is about investing in yourself. I am excited about our journey and believe that once you experience NAYA, you will see and feel the difference. 
Thank you for taking the time to read about our journey. We hope you share our passion. 
"
We want to build a community to help spread the message that intelligent, science-based and plant-based formulated skincare can transform and delivery healthy glowing skin you have dreamed of while giving back.
Sarah Zimmer, Founder of NAYA