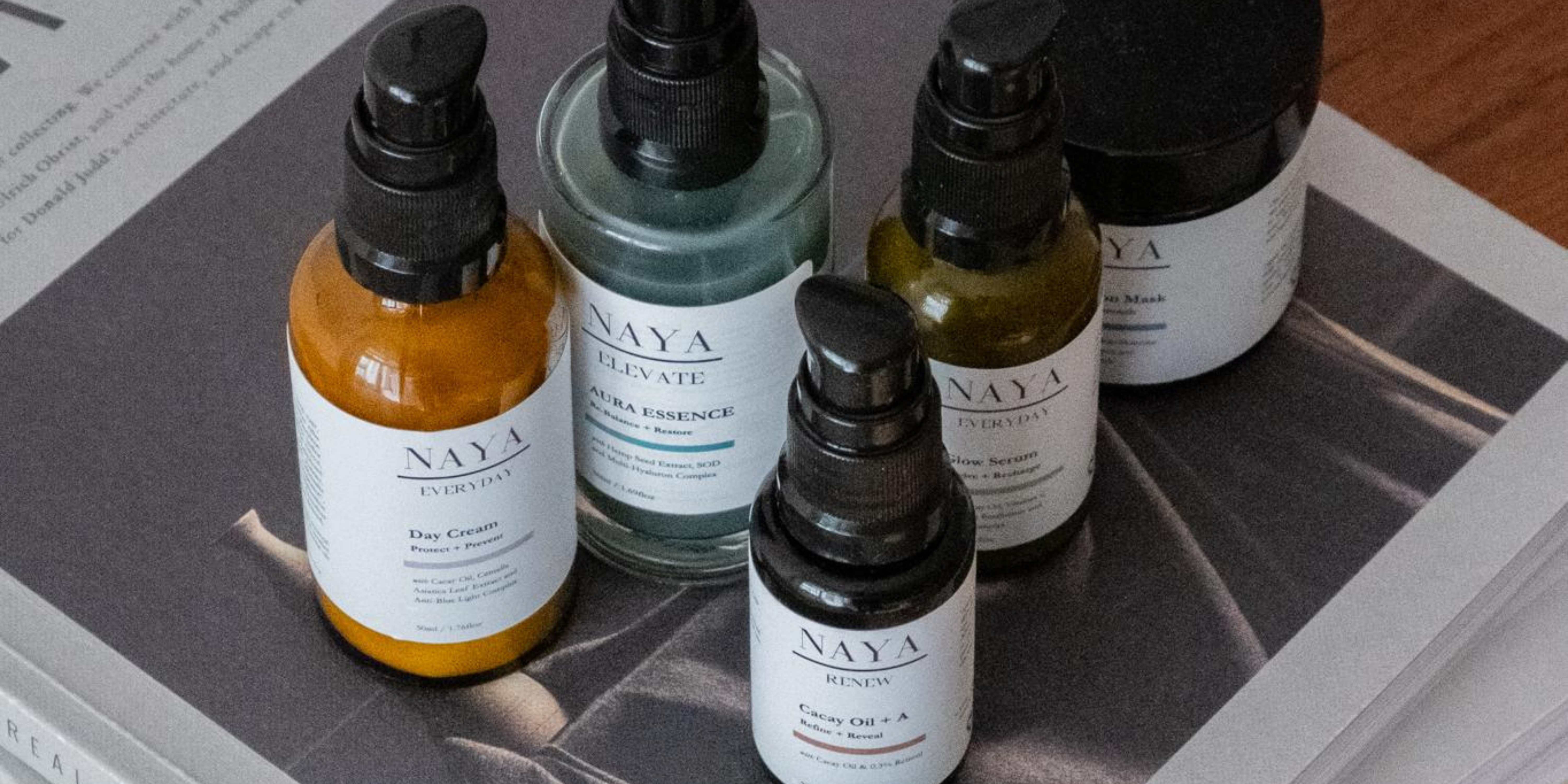 We are a family-run business that is strongly guided by our values for environmental and social responsibility in everything we do: We want to make the cosmetics industry greener, more sustainable, more considerate and more committed! And our focus is on your skin, because we want to help you achieve the best skin of your life with high-quality natural cosmetics! Our skin care is plant-based, vegan, animal-free, high-quality, and effectively effective. We combine ancient wisdom, with newest scientific findings and innovative technology.
EVERYDAY ESSENTIAL KIT | €89
Featuring four of our favourite Everyday products; the Everyday Essential Kit serves as the perfect gift for someone new to our range. Unlock year-round hydration and barrier protection with:
Everyday Cleansing Oil
Everyday Glow Serum 10ml
Everyday Day Cream 10ml
Everyday Face Oil 10ml
+ FREE Beauty Spatula
SHOP NOW
100% Vegan | 99% Natural | 0% Fragrance
Get gorgeous skin with natural-biocompatible skincare that works.
We ethically source vegan ingredients from the vibrant intelligence of nature. No compromise required. Each product delivers potent concentrations of plant actives that are known for their nourishing vitamins, essential fatty acids, and antioxidant properties. Every scoop, spritz and slather is a sensorial, indulgent experience that can make an extraordinary difference for your skin. Good for you. Good for the planet.
That's our Pure. Potent. Proven promise.