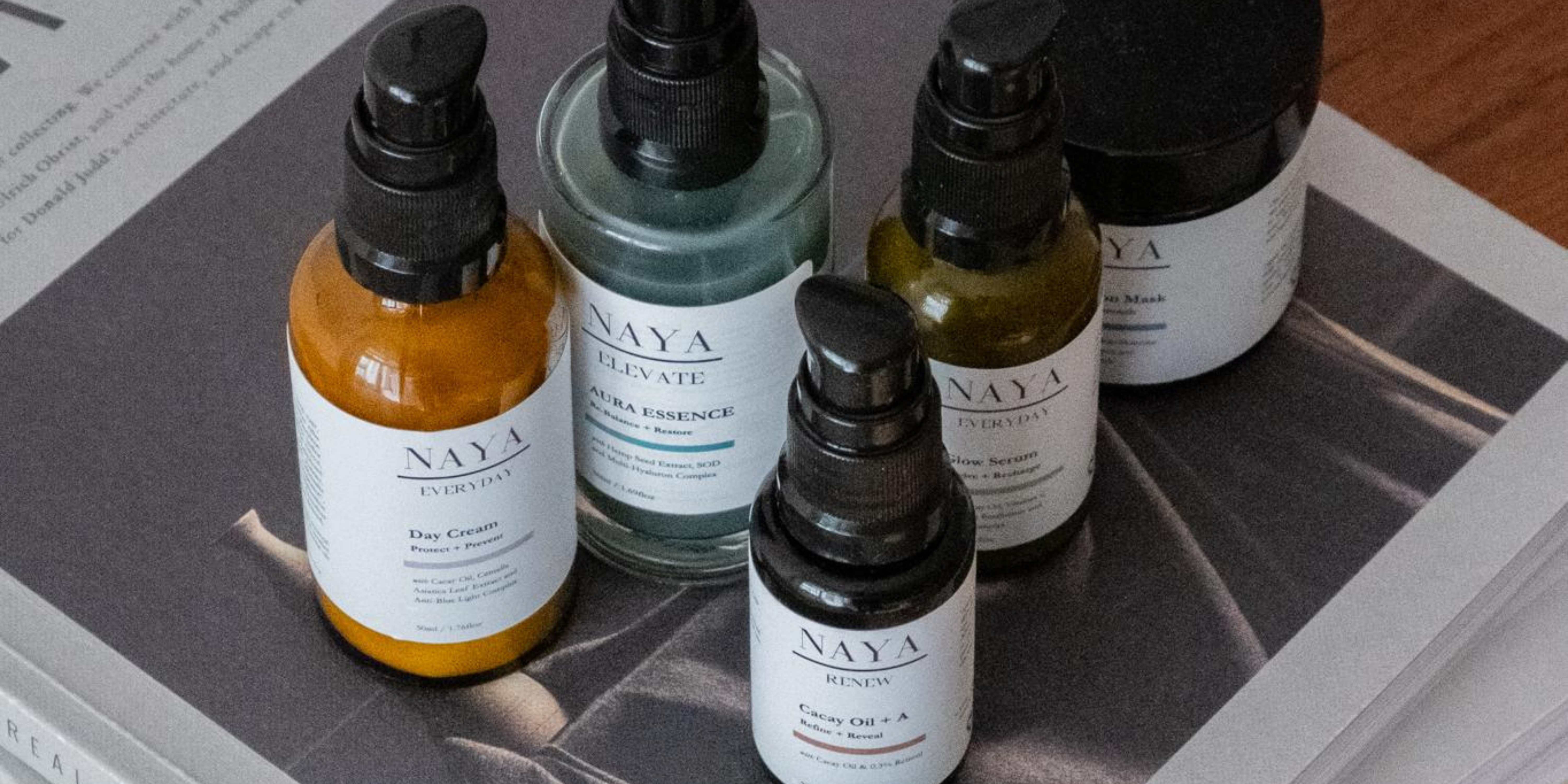 Not Perfect - still loveable!
Same same! Instead of throwing entirely usable products away, we want to sell them at a discount so you can still enjoy the product. It is the same product, the same formulation, these Not Perfect products will have a cosmetic damage on their label, package etc. and looking for someone to enjoy them. Explore our Not Perfect but still loveable category to find a NAYA gem at a reduced rate.

Sorry, there are no products in this collection.
EVERYDAY ESSENTIAL KIT | €89
Featuring four of our favourite Everyday products; the Everyday Essential Kit serves as the perfect gift for someone new to our range. Unlock year-round hydration and barrier protection with:
Everyday Cleansing Oil
Everyday Glow Serum 10ml
Everyday Day Cream 10ml
Everyday Face Oil 10ml
+ FREE Beauty Spatula
SHOP NOW
100% Vegan | 99% Natural | 0% Fragrance
Get gorgeous skin with natural-biocompatible skincare that works.
We ethically source vegan ingredients from the vibrant intelligence of nature. No compromise required. Each product delivers potent concentrations of plant actives that are known for their nourishing vitamins, essential fatty acids, and antioxidant properties. Every scoop, spritz and slather is a sensorial, indulgent experience that can make an extraordinary difference for your skin. Good for you. Good for the planet.
That's our Pure. Potent. Proven promise.