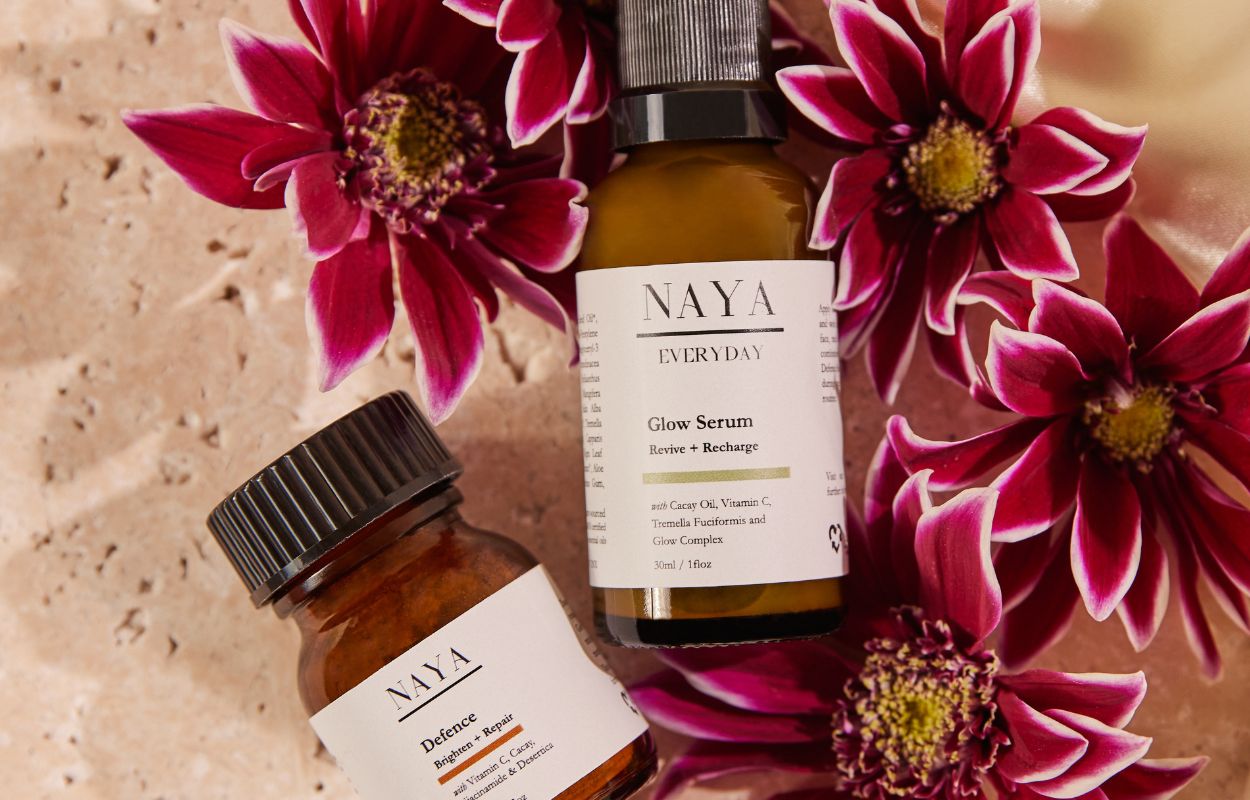 A MINIMALIST, EVERYDAY SKINCARE RANGE THAT GIVES BACK TO THE PLANET
INSPIRED BY NATURE. BACKED BY SCIENCE.
All our products are enriched with pure and sustainably grown Cacay Oil. We use regenerative farming methods to ethically source our ingredients, which we then combine with clinically proven actives to create our 100% vegan and award-winning formulations. The result? Pure, yet efficacious products that are sustainable for both your skin and the environment.

We consciously use upcycled and biodegradable materials throughout our supply chain to reduce waste and plastic.
When you buy from us, you support our regenerative project - Tierra Radiante - and give back to the indigenous communities in Columbia.
Won over 30 Awards in 3 years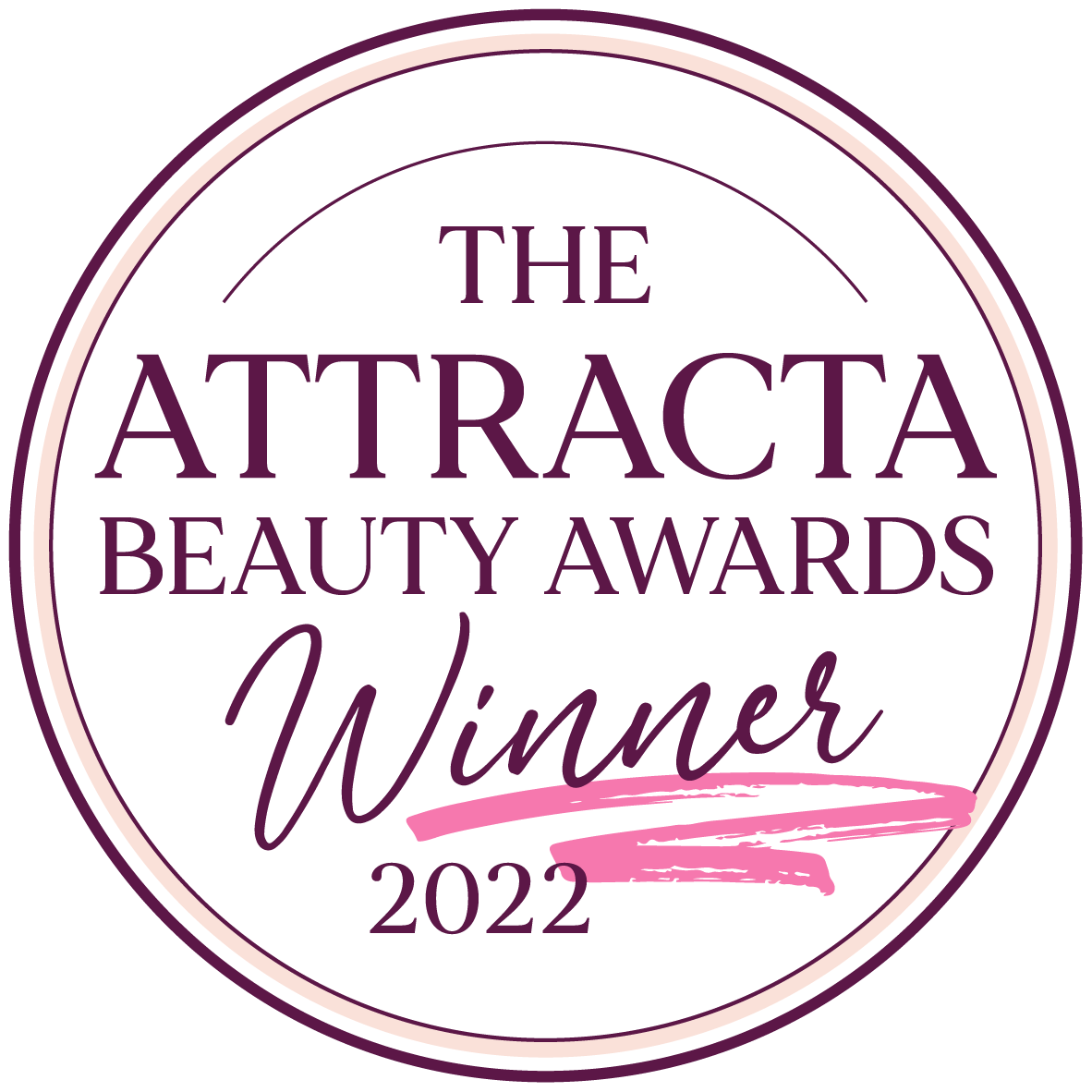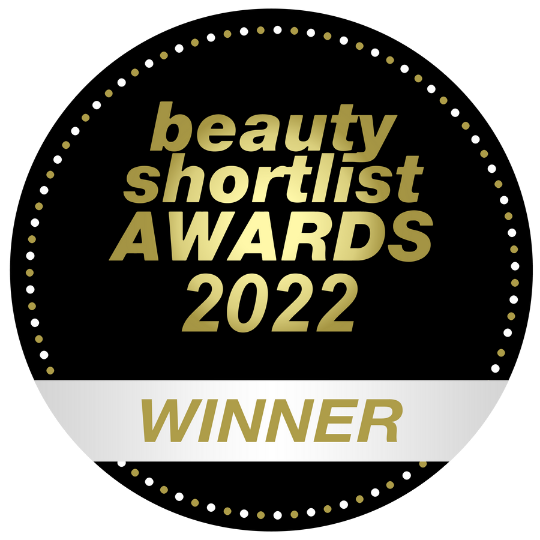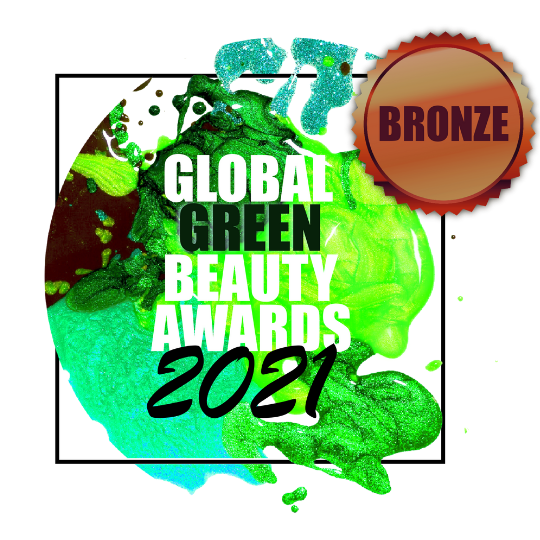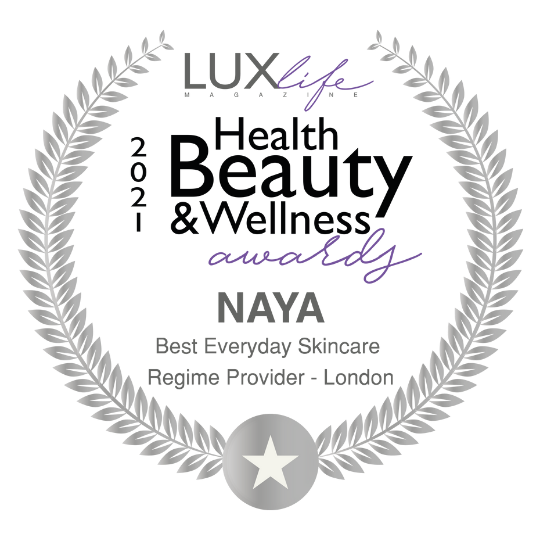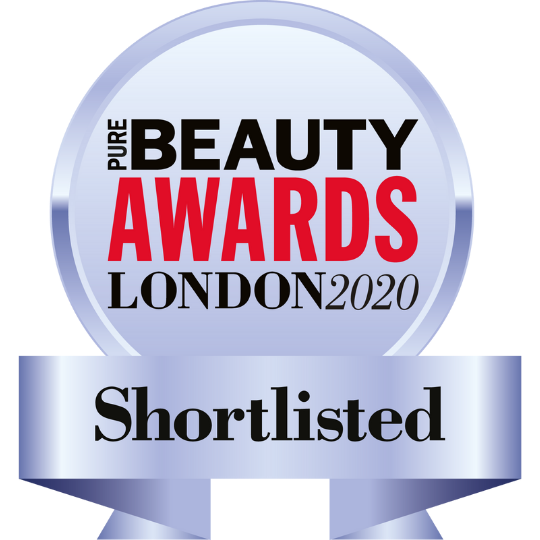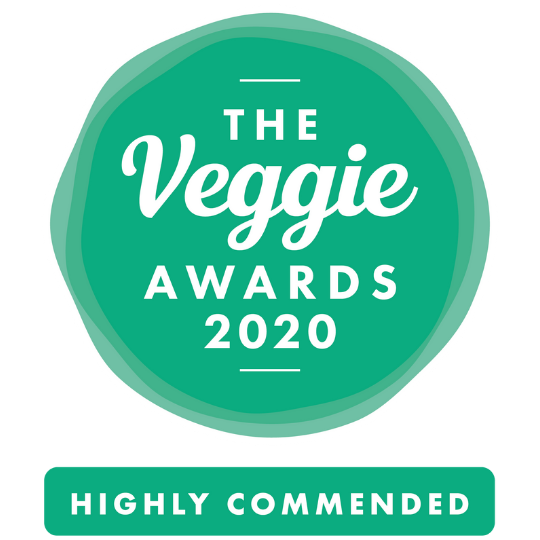 Everyday Face Oil
"Best Everyday Skincare" by the 2022 Beauty Shortlist Awards
"Best Facial Oil" by the 2022 Beauty Shortlist Awards
"Editor's Choice" by the 2021 Beauty Shortlist Awards
"Best Everyday Skincare Provider" by the 2021 Lux Life Awards
"Editor's Choice" by the 2020 Beauty Shortlist Awards
"Best in Show" Nominee by the 2018 Indie Beauty Expo 
"Best Face Oil / Serum" Shortlisted by Free From Skincare Awards 2018
Microplastic Free Awarded 2018
Shop Now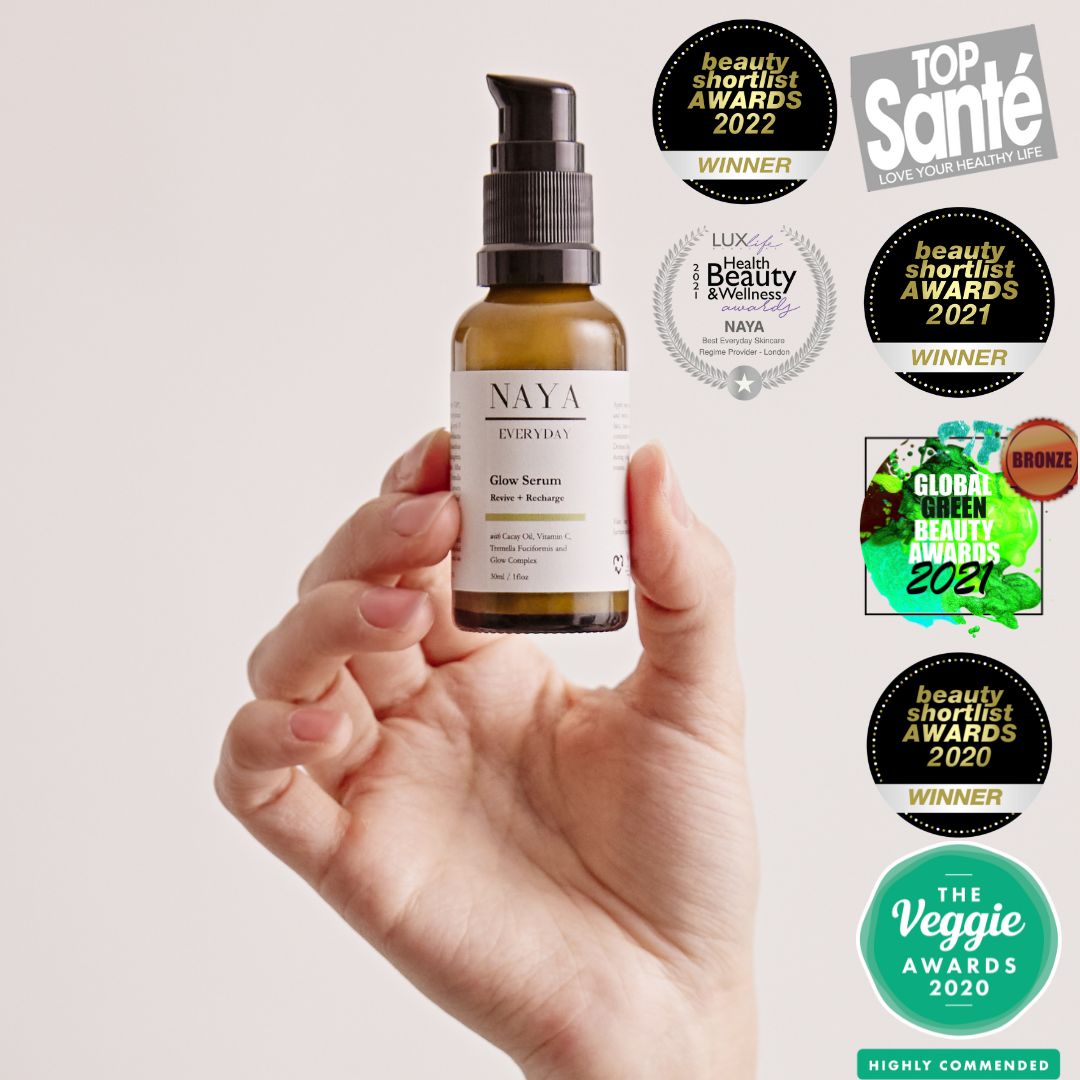 Everyday Glow Serum
"Best Everyday Skincare" by the 2022 Beauty Shortlist Awards
"Best Serum" by the 2022 Beauty Shortlist Awards
"Best Serum" by the 2021 Global Green Beauty Awards
"Best Serum" by the 2021 Beauty Shortlist Awards
"Best Everyday Skincare Provider" by the 2020 Lux Life Awards
"Best Serum" by the 2020 Beauty Shortlist Awards
"Highly Commended" by the 2020 Veggie Awards reviewed and tested by Sadie Frost
"Best Serum" by Top Sante Awards 2020
Microplastic Free Awarded 2019
Shop now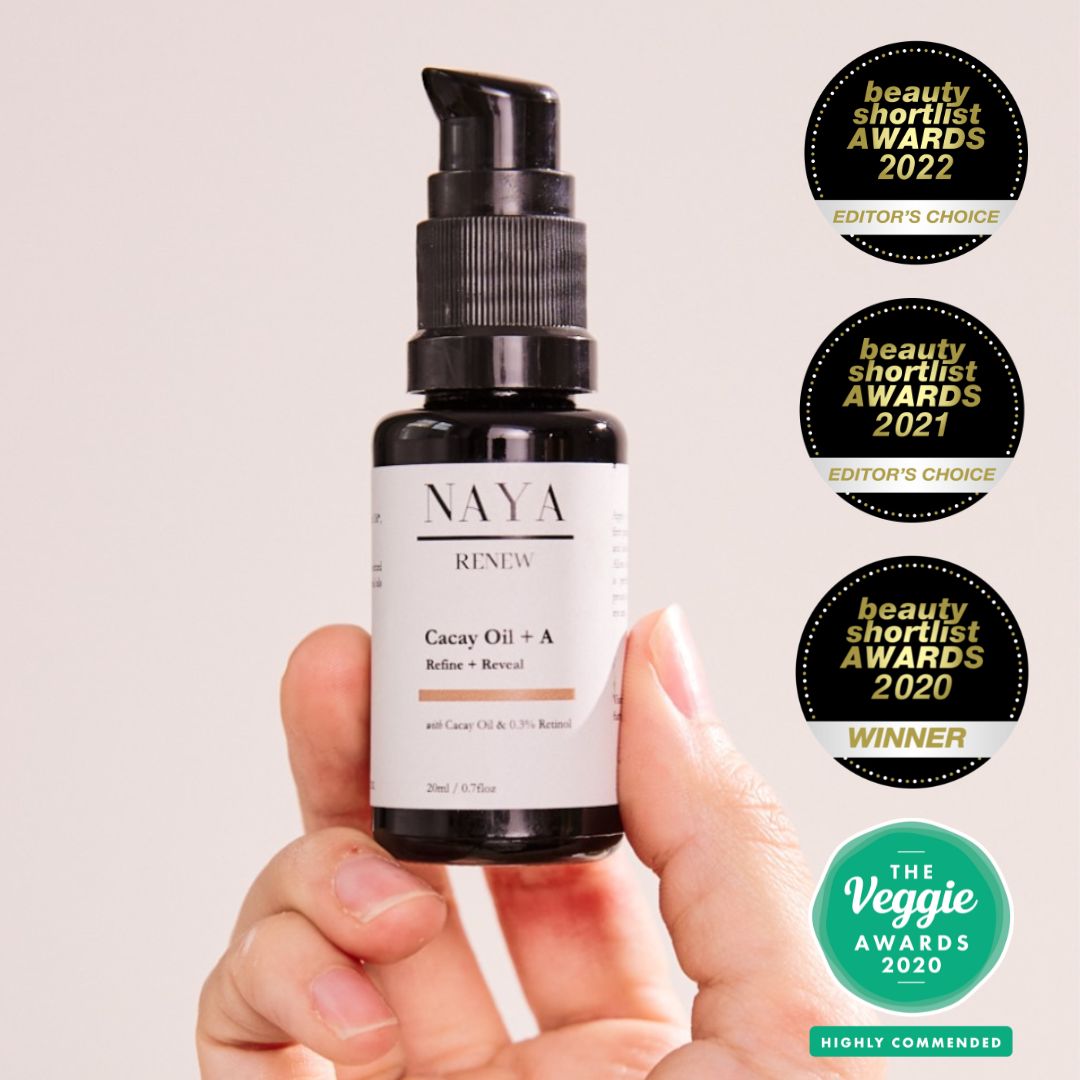 RENEW CACAY OIL + A
"Editor's Choice" by the 2022 Beauty Shortlist Awards
"Editor's Choice" by the 2021 Beauty Shortlist Awards
"Best New Product Launch" by the 2020 Beauty Shortlist Awards
"Highly Commended" by the 2020 Veggie Awards reviewed and tested by Sadie Frost
Microplastic Free Awarded 2019
Shop Now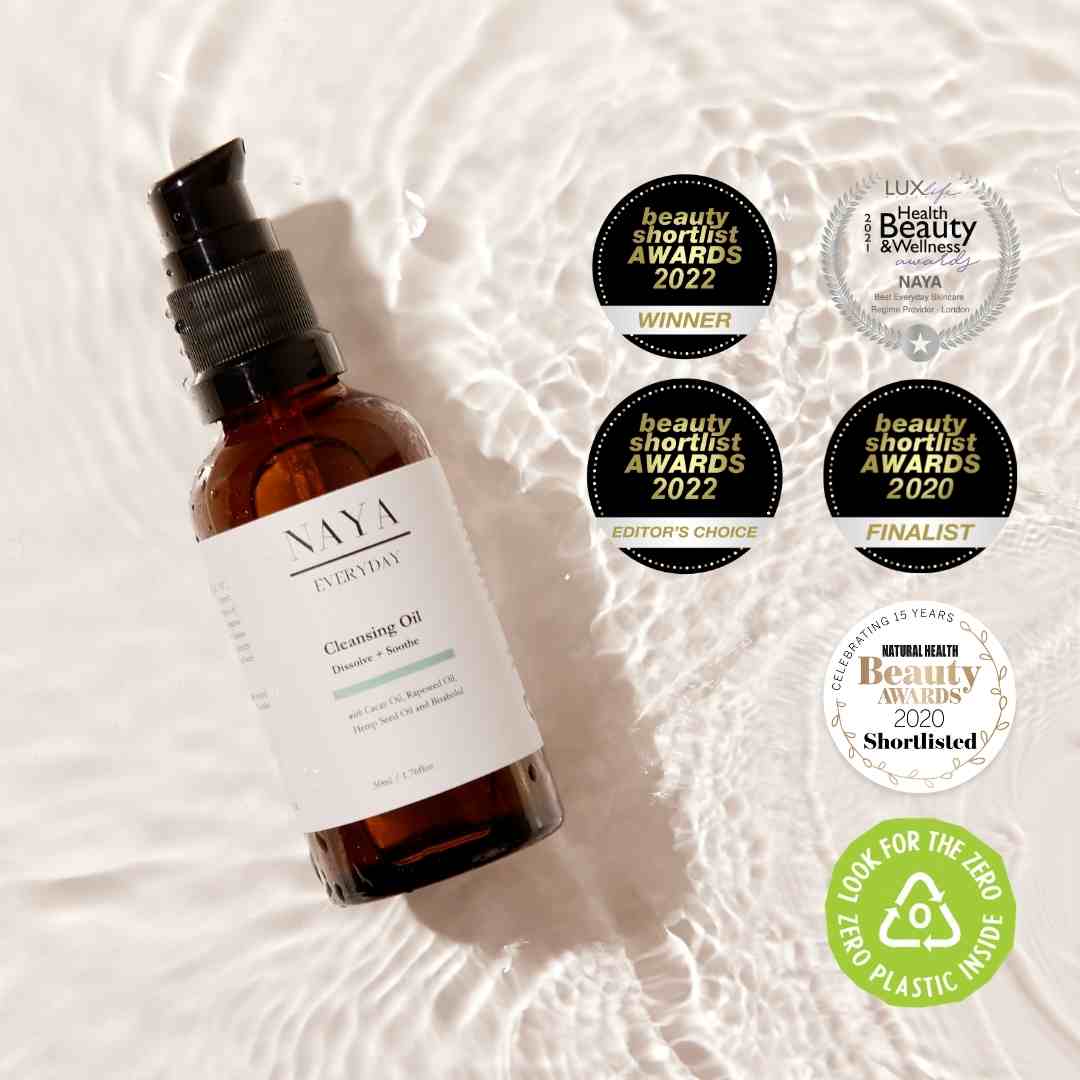 Everyday Cleansing Oil
"Best Everyday Skincare" by the 2022 Beauty Shortlist Awards
"Editor's Choice" by the 2022 Beauty Shortlist Awards
"Best Everyday Skincare Provider" by the 2021 Lux Life Awards
"Finalist Best Cleanser" by the 2020 Beauty Shortlist Awards
"Natural Health Shortlisted" by the 2020 Natural Health  Awards
Microplastic Free Awarded 2019
Shop Now
TOP EMERGING BEAUTY LEADERS
NAYA's Founder Sarah Zimmer got awarded to be among the Top 50 Emerging Beauty Leader in Europe in 2020
Our Story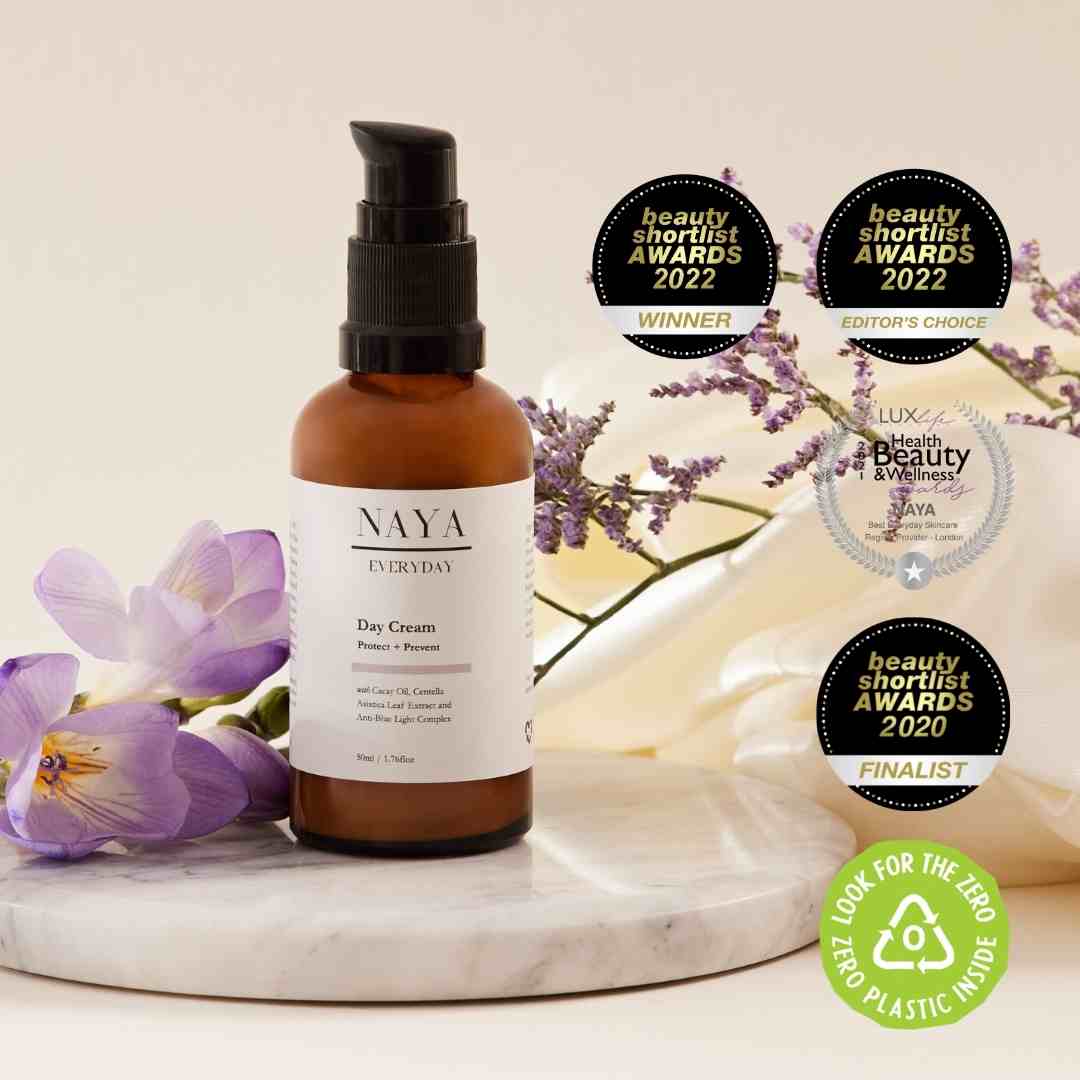 Everyday Day Cream
"Best Everyday Skincare" by the 2022 Beauty Shortlist Awards
"Best Day Cream" by the 2022 Beauty Shortlist Awards
"Editor's Choice" by the 2021 Beauty Shortlist Awards
"Best Everyday Skincare Provider" by the 2021 Lux Life Awards
"Finalist Best Day Cream" by the 2020 Beauty Shortlist Awards
Microplastic Free Awarded 2019
Shop Now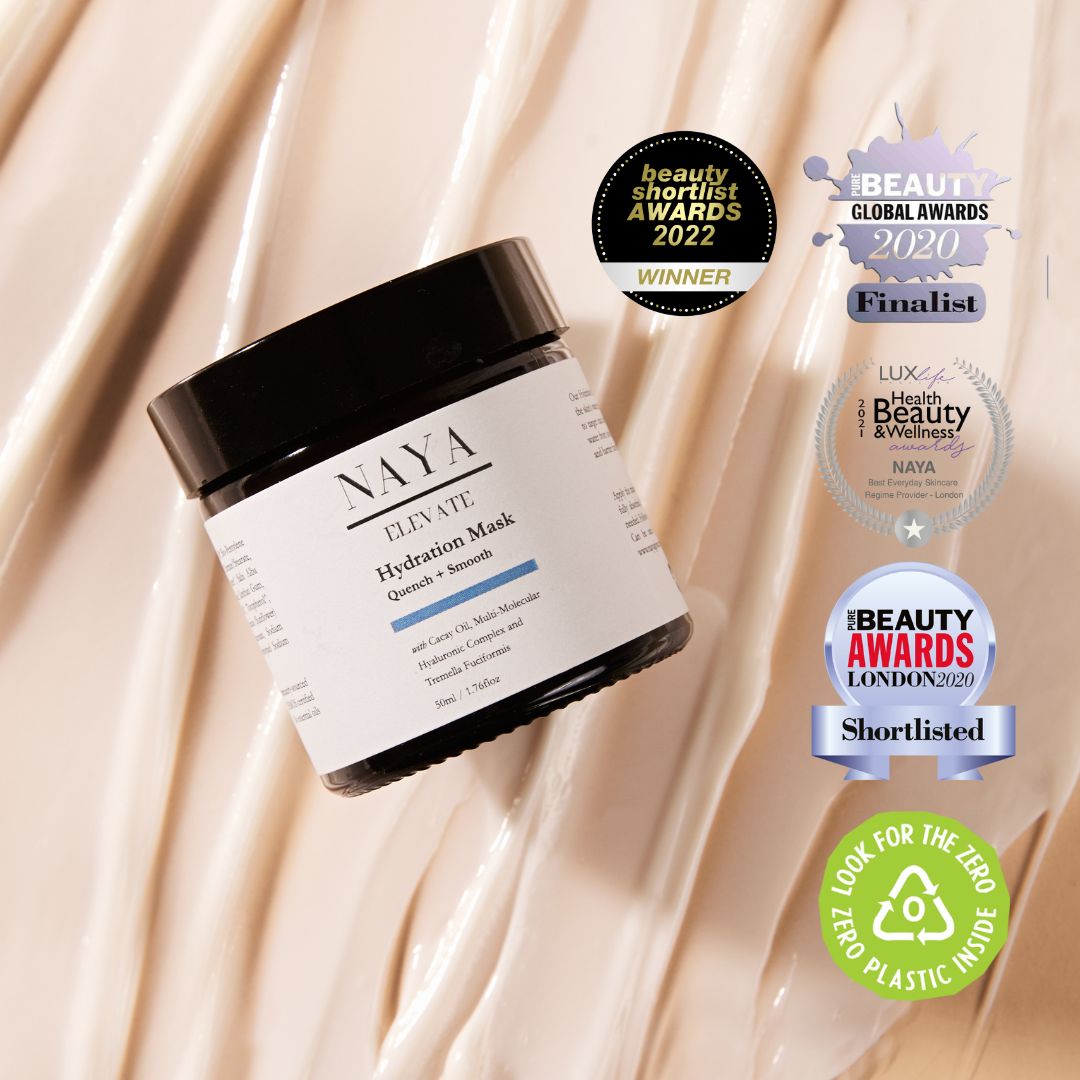 Hydration Mask
"Best Everyday Skincare" by the 2022 beauty Shortlist Awards
"Best Everyday Essentials" by the 2021 Health & Wellness Beauty Lux Life Awards
"Best Vegan Product Shortlist" by the 2020 Pure Beauty Awards London
"Best New Product Finalist" by the 2020 Pure Beauty Global Awards
Microplastic Free Awarded 2019
Shop Now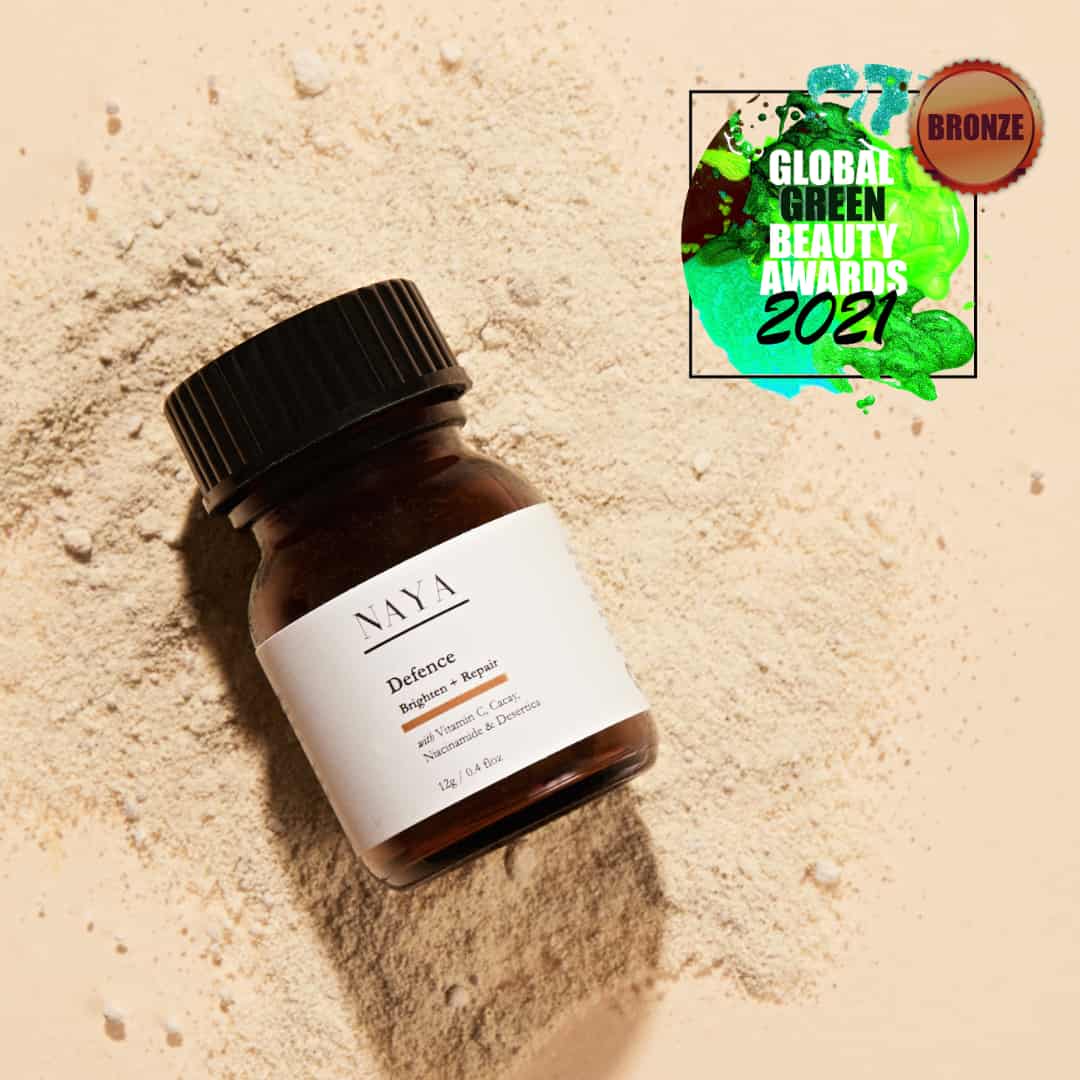 Antioxdiant Defence Booster
"Best Sustainable Product" by the 2021 Global Green Beauty Awards
Microplastic Free Awarded 2020
Shop Now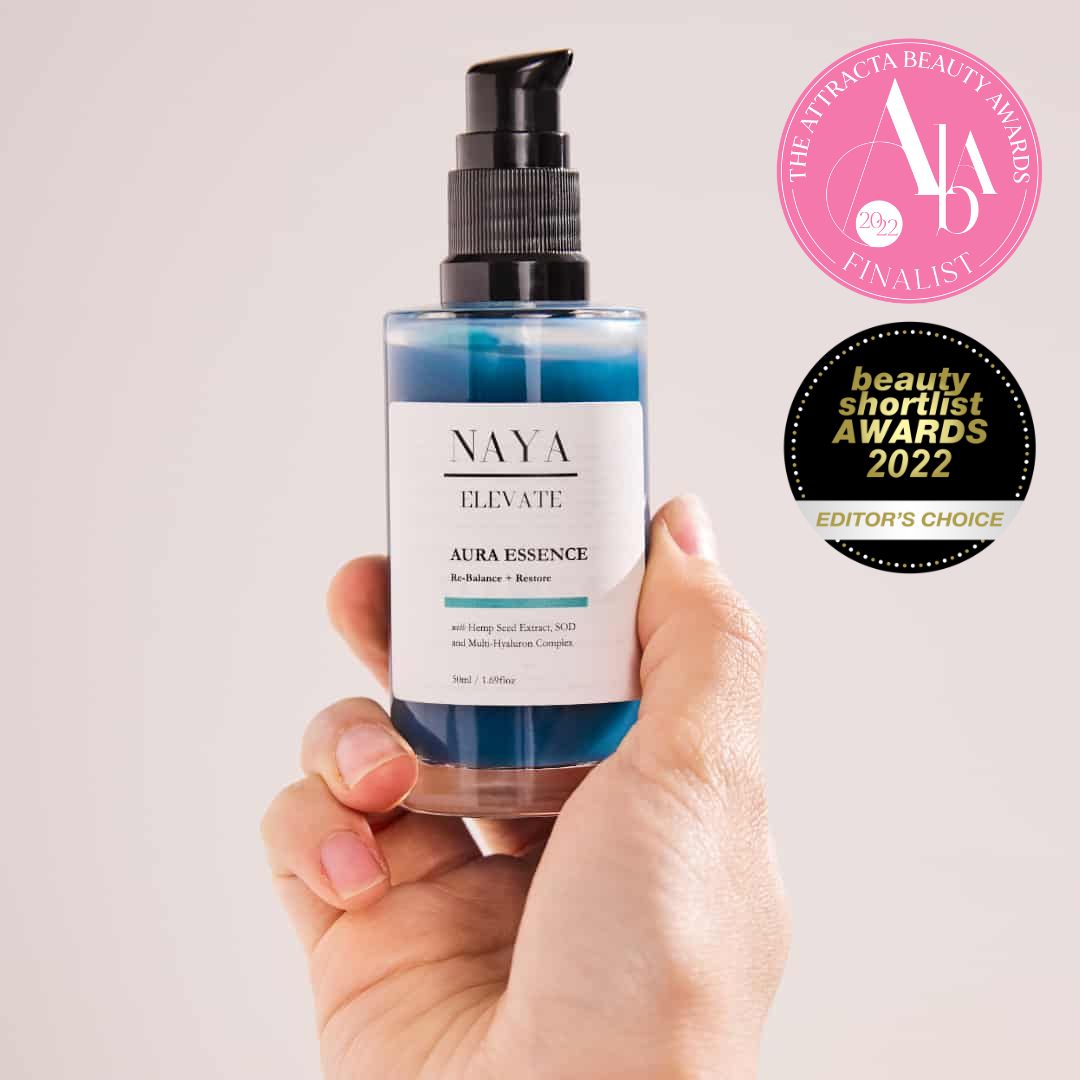 Aura Hydration Essence
"Editor's Choice" by the 2022 Beauty Shortlist Awards
"Editor's Choice" by the 2022 Beauty Shortlist Awards
Microsplastic Free Awarded 2021
Shop Now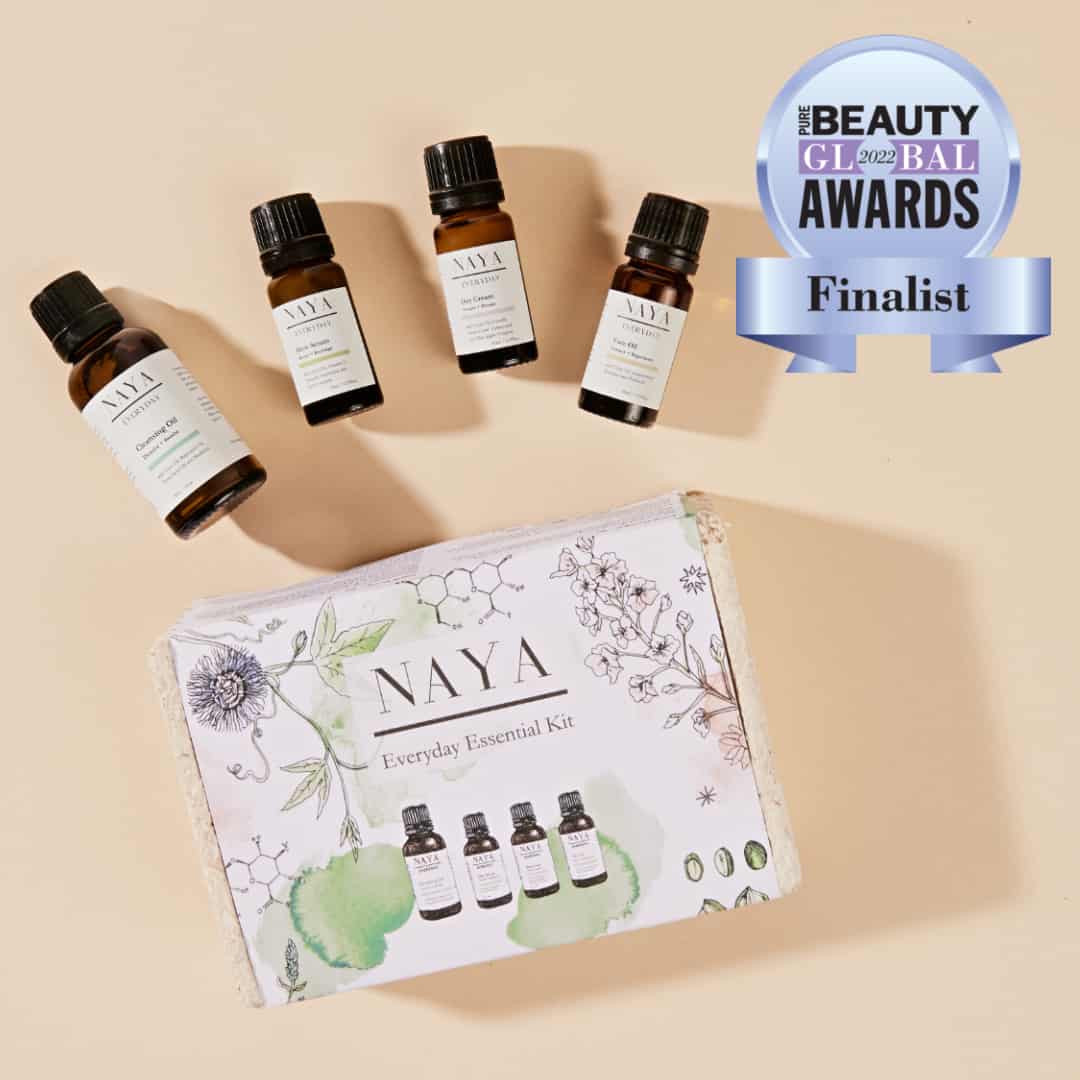 Everyday Essential Kit
"Finalist Best Sustainable Packaging Design" by the 2022 Pure Beauty Awards
Microplastic Free Awarded 2021
Shop Now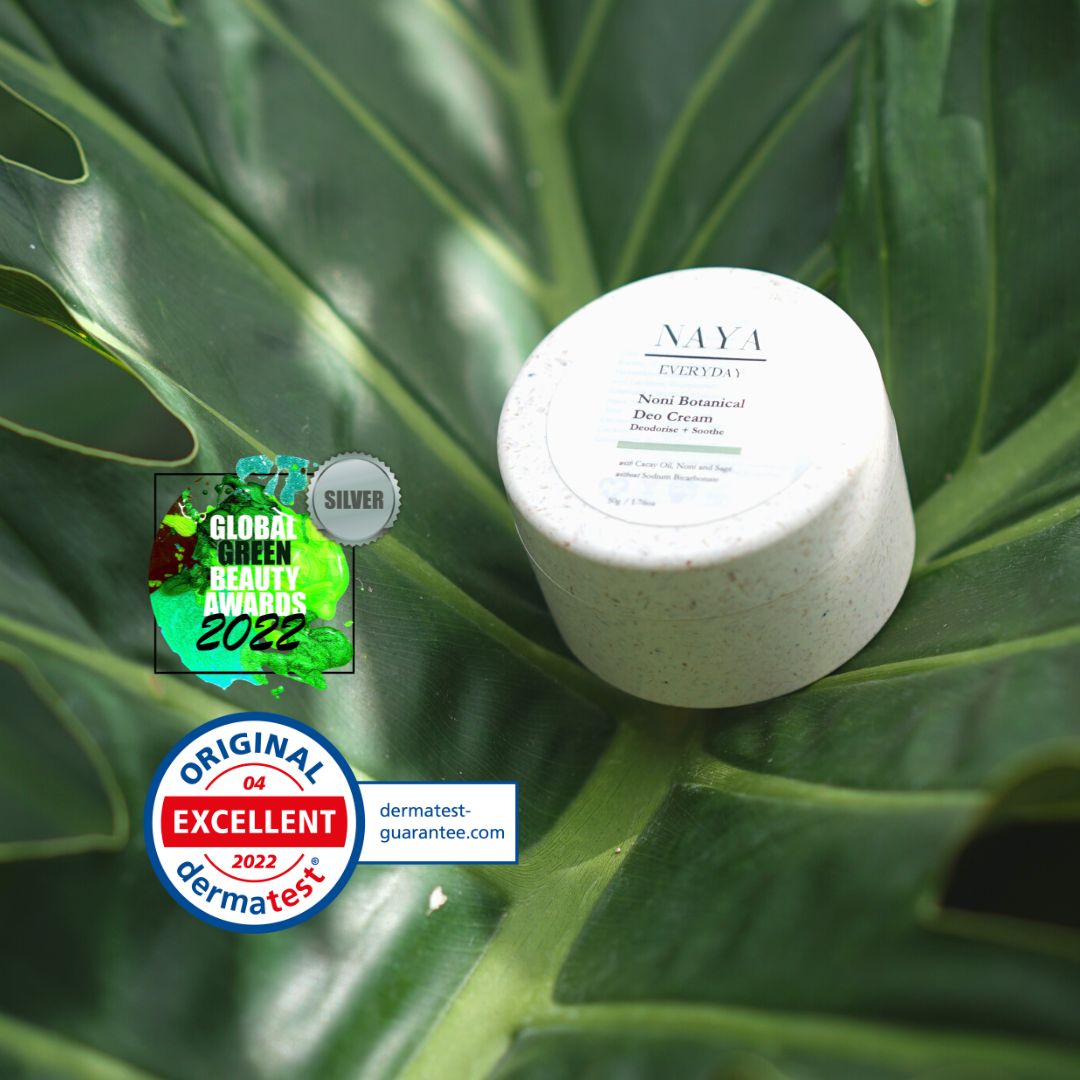 Noni Botanical Deo Cream
"Best Sustainable Product" by the 2022 Global Green Beauty Awards
Awarded with the Seal of "Excellence" by DermaTest in 2022
Microplastic Free Awarded 2021
Shop Now