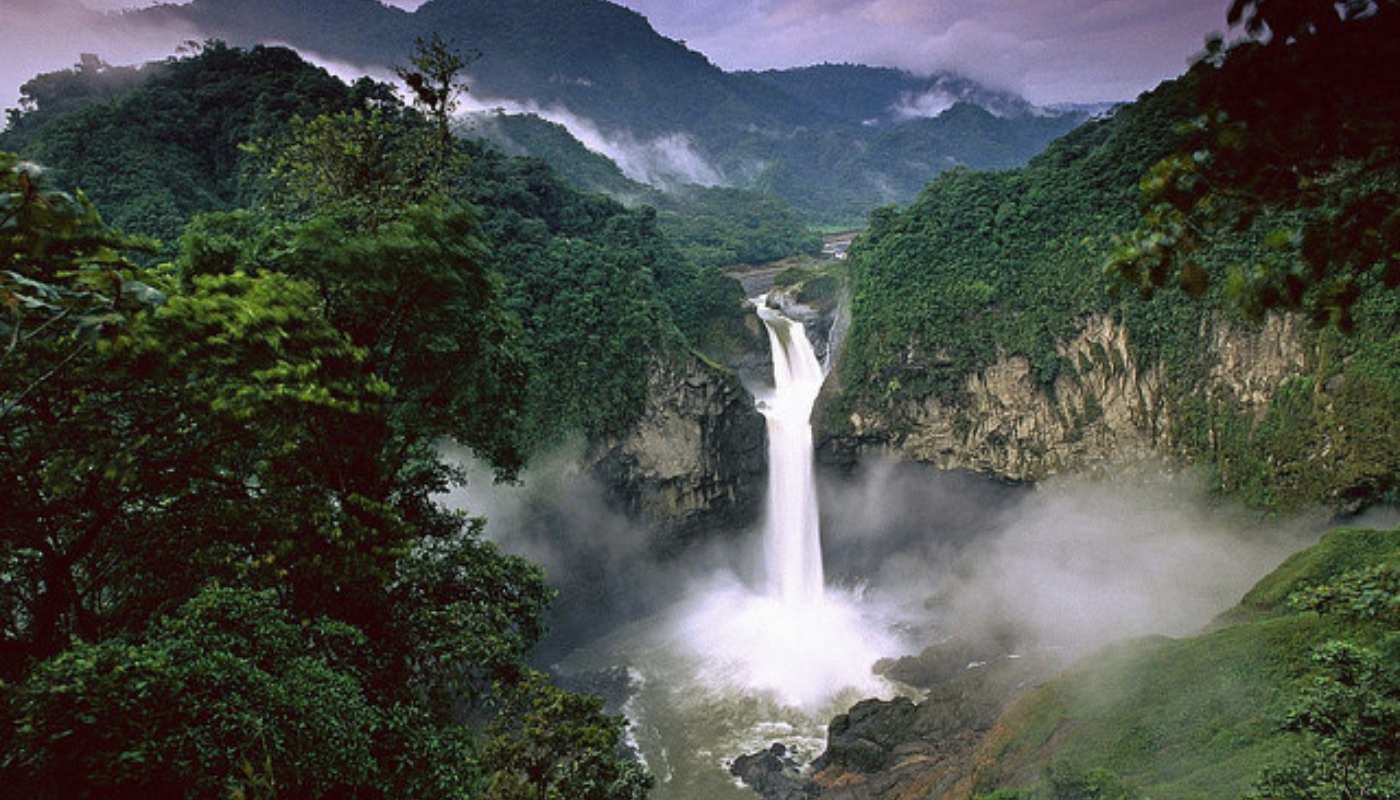 WE WANT TO BE DIFFERENT
We're proud to pioneer this movement and be a Committed Beauty. Join us on our journey and become a force of change that fosters sustainable living and protects the environment we live in. We are very excited about our ongoing initiatives and hope you'll love them too! 
We created a pure, effective and sustainable skincare brand which is not only good for you, but also the planet. Everything we do is always based on our four core values: Sustainability, Transparency, Social responsibility and Safety.
BENEFITS CORPORATION
WE CARE ABOUT THE PLANET
Our goal is to minimise the CO2 emission while producing our products and sourcing our ingredients. We support high-quality carbon offset projects which are certified according to international standards, and in line with the Sustainable Development Goals (SDGs) by the United Nations. We are proud to have been the first skincare brand in Europe to have teamed up with Climate Partner to create awareness and calculate our CO2 emission by product. Many other brands in Germany followed our foot steps. This was the first step to create awareness of our footprint. We have launched a tree-planting program with our communities to achieve a social and environmental impact. We are committed to not only operate for profit, as we started NAYA with a deeper purpose since Day 1.
Track us
Redefine sustainability
Driving Change in Partnership
Our business model is based on the principles of a circular economy. We sustainably source our hero ingredient - Cacay Oil - from Colombia and work directly with the farmers in our supply chain to protect and harvest hectares of prime forest within the Amazon. This agroforestry approach provides a year-round income stream for the local farmers. WWF has joined this partnership to protect the wildlife and endangered species from this environmental significant area we source from.
In addition, we form partnerships with other businesses whose objectives is also to change the world for the better and to be different.
Sustainability Report 2022
Safety
Safe for you, the environment and animals
We promise results-driven, sustainable skincare. All our products are vegan, skin & animal friendly, natural and are pH-balancing formulating. For healthy and glowing skin. We proudly bear the PETA seal for vegan and animal-free cosmetics and support organisations that work to protect animals and our ecosystems through educational work and targeted donations.
Sourcing Criteria
New research estimates that a worldwide planting programme could remove two-thirds of all the emissions that have been pumped into the atmosphere by human activities, a figure the scientists describe as 'mind-blowing'.
"
One Order = One Tree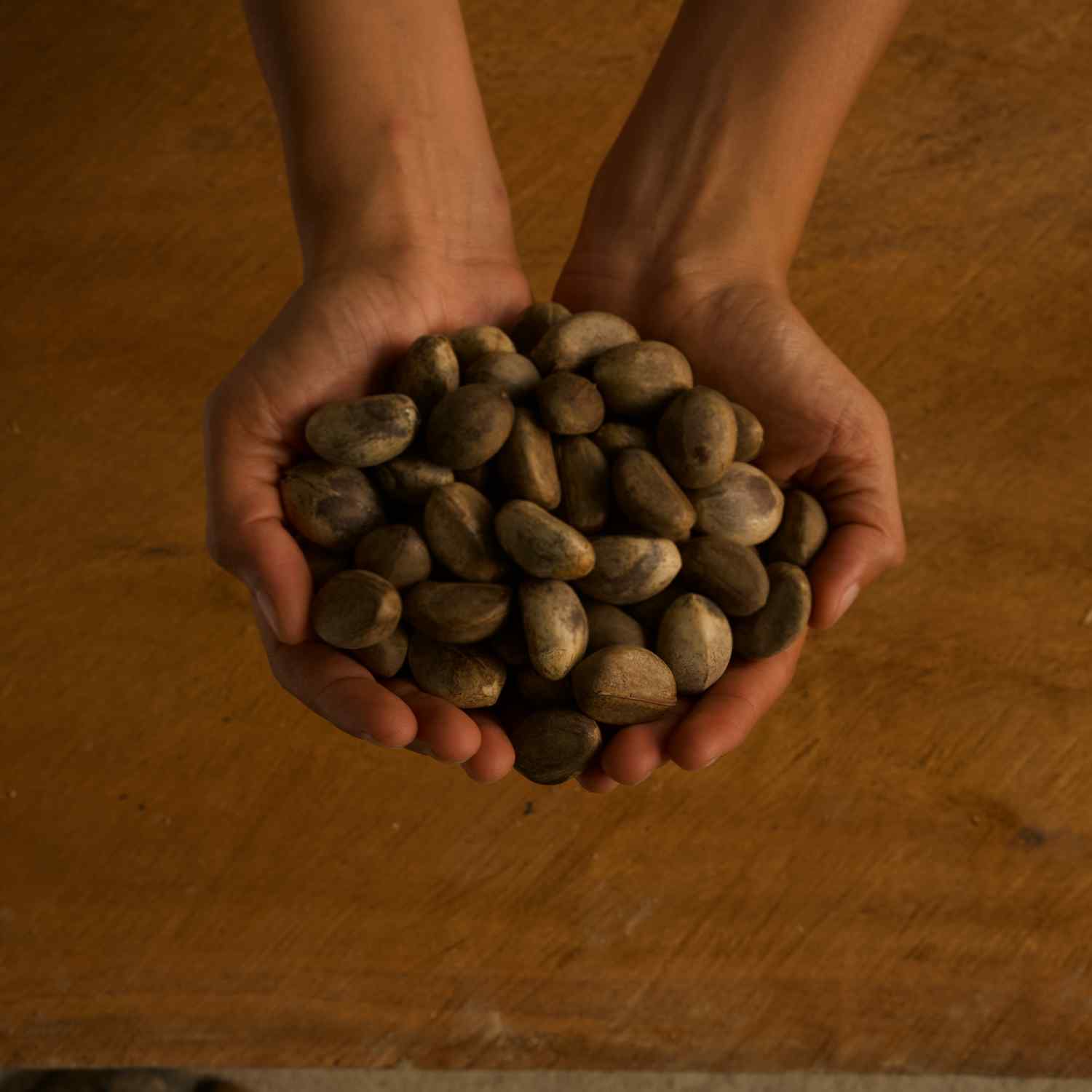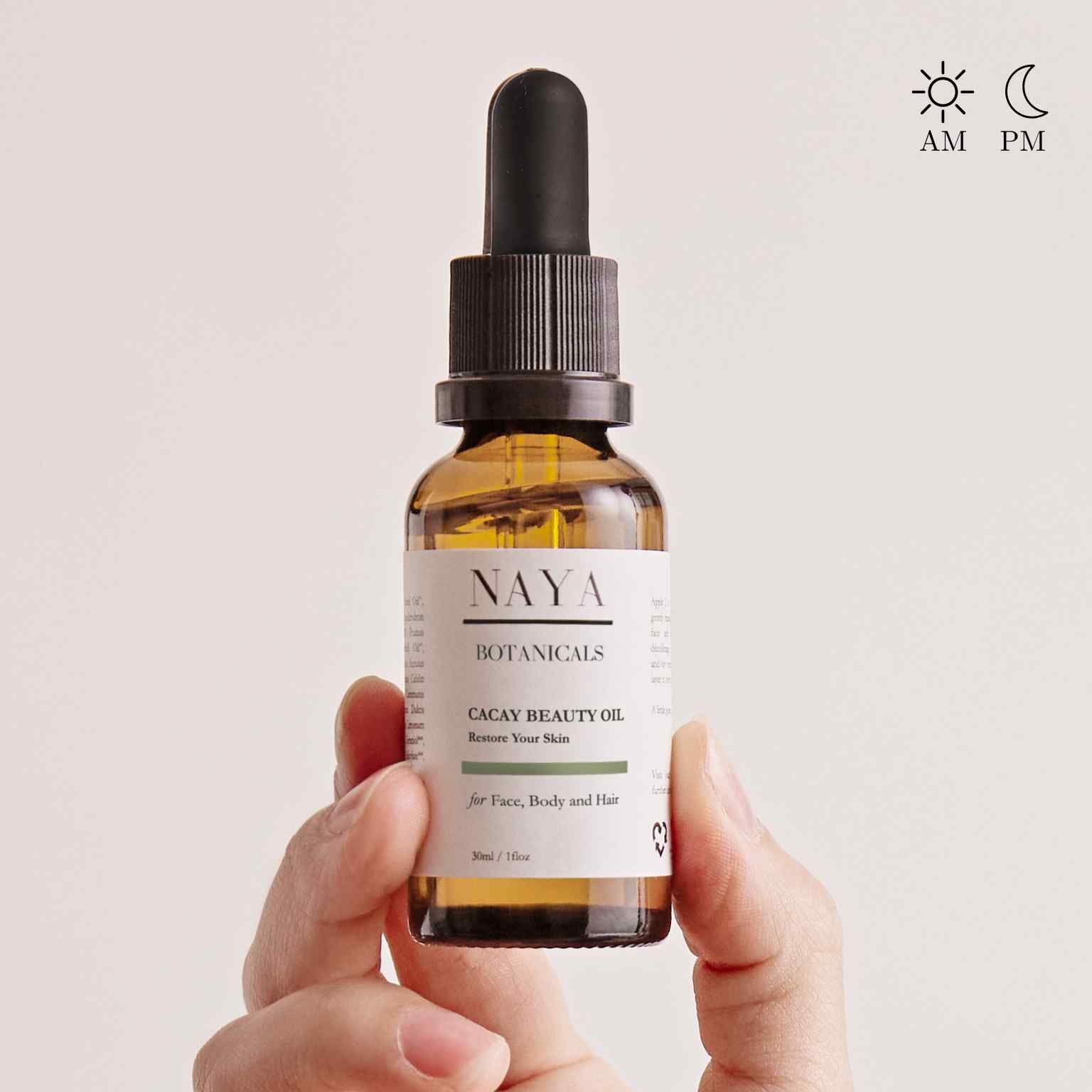 OUR JOURNEY THUS FAR
At NAYA we continue to support the local community within our supply chain. We also donate a percentage of sales to projects very close to our heart.
2019: We bought over 1500 Cacay Nuts.
2019: We set up the tree nursery Tierra Radiante in Colombia.
2020: We partnered with Climate Partner to work towards Carbon-neutrality. And invested a portion of our sales to a project in Brazil to support Acai Farmers within a beautiful nature reserve with a lot of wild life.
2021: We are planting more than 2000 Cacay trees and give back to the community.
2021: We have bought 2500kg of Cacay nuts to continuer the tree nursery Tierra Radiante.
2021: We are partnering with Eden Reforestation Project and support replanting mangroves in South America and Madagascar.
2021: We adopted two large coral frames in the Maldives to support the reforestation and protection of corals in partnership with the Four Seasons. 
2022: We adopted a large coral frame in the Maldives to support the reforestation and protection of corals in partnership with the Four Seasons. And we paid a 1% of our profit to EDEN Reforestation Project. 
2022: We certified all our products with ISO 16128.
2023: Reducing waste and introducing a new packaging using recycled and upcycled material.
And this is only the beginning!