WHAT MEANS DRY SKIN?
Your skin needs you. Dry skin is also referred to as a low-fatty-acid skin condition. It is usually also called problem skin, sensitive or sensitive skin. A greatly reduced sebum production makes the protective hydrolipid film of your skin unstable, as the water-binding property of the sebum is missing. That's why your dry skin is often fine-pored, thin, scaly and also rough. And because it is so thin, it is also very sensitive.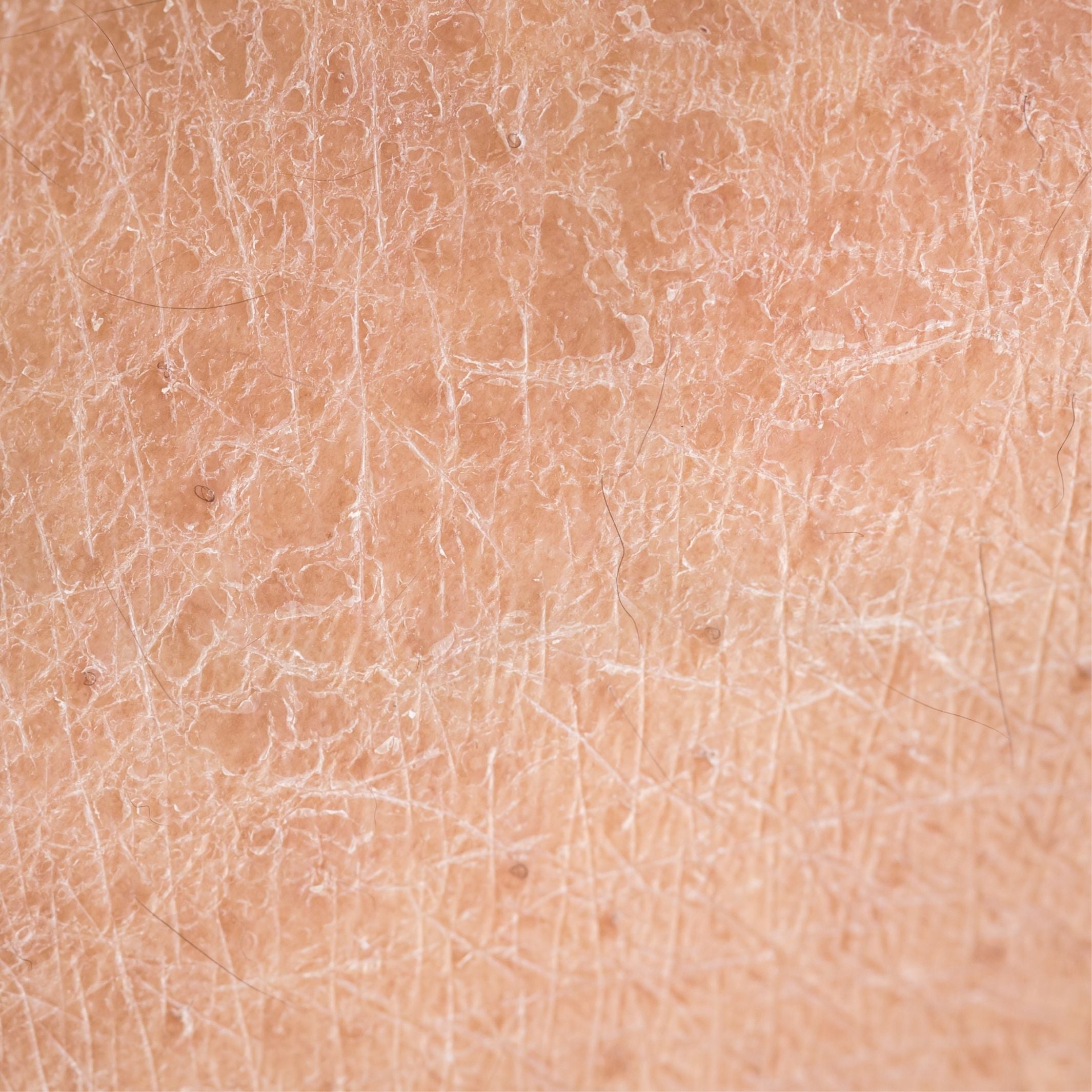 HOW DO YOU TAKE CARE OF YOUR DRY SKIN?
Your skin is very demanding and wants to be hydrated with sufficient moisture. Don't expose your skin to water for too long so as not to further disturb the natural fattening of your skin. Especially in winter, sebum production is reduced even further and can affect the skin condition even more.
In order to bring your skin back to normal, it is important to replace the missing sebum. With a rich, targeted care, you can increase the fat content of your skin and protect it from further dehydration. Four valuable tips will help you.
OUR TIPS FOR DRY SKIN
Tip No 01: Avoid water
Less is definitely more here for your skin. Therefore, it is only enough to wash your skin in the evening before bed with a cleansing oil, for example. In the morning, a micellar water is enough.
Everyday Cleansing Oil
Tip No 02: Use cold water.
Generally, the rule applies – don't wash your skin with too hot water. But especially with your skin condition, warm water on the face should be avoided to best use cold water.
Tip No 03: Blend oil with your cream.
Oils that you integrat in your skin care can take over the function of the missing skin slet and can thereby support your protective film and place a supple film on your skin. Use our Everyday Face oil pure or drip 1-2 pairs of droplets into everyday day cream.
Everyday Face Oil
Tip No 04: Use UV protection
Sun dries out the skin. An already dry skin, reacts more strongly to the sun. Therefore, it is best to always use an SPF of at least 30 with rich ingredients.
"
★★★★★
The products are perfect for my dry skin. It is smoothing the dry skin and deeply hydrates it. My skin has never been feeling better! Thank you!