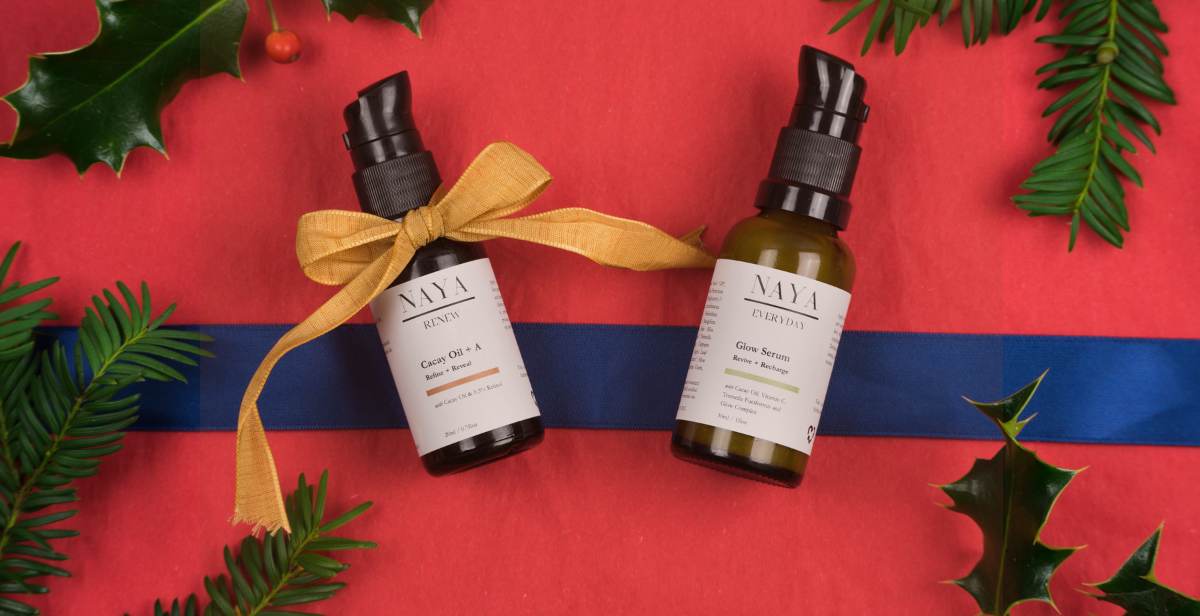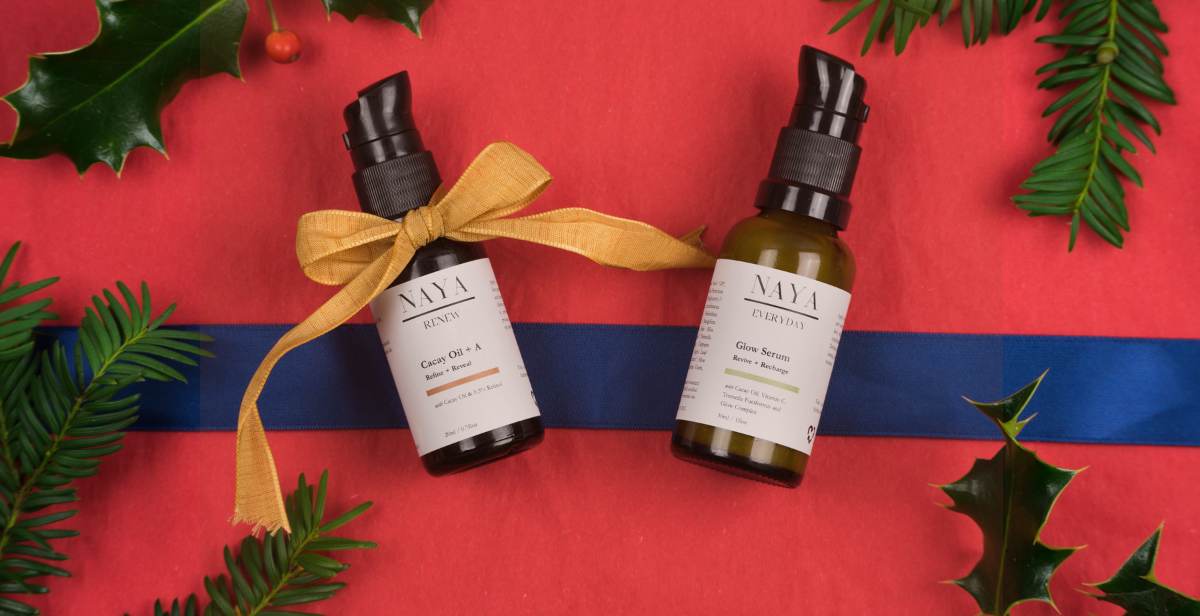 This holiday, treat yourself or anyone on your list with the gift of gorgeous, glowy skin.
For National orders (within Germany), order by 20th December to ensure your gifts will arrive by December 24th December. For international orders outside Germany, please order by 18th December. Delivery for international orders (outside Germany) can vary based on DHL shipping network. If you have any questions, you can contact our customer service team at hello@nayaglow.com
If you need help finding the right skincare routine, we recommend taking our Personalised Skincare Quiz. It takes less than 60 seconds to get the best morning/evening routine.
100% VEGAN | 99% NATURAL | 0% FRAGRANCE
Get gorgeous skin with natural-biocompatible skincare that works.
We ethically source vegan ingredients from the vibrant intelligence of nature. No compromise required. Each product delivers potent concentrations of plant actives that are known for their nourishing vitamins, essential fatty acids, and antioxidant properties. Every scoop, spritz and slather is a sensorial, indulgent experience that can make an extraordinary difference for your skin. Good for you. Good for the planet.
That's our Pure. Potent. Proven promise.